Can you think of some profitable animals to raise in a smaller space? When a farmer has limited land and workers, raising livestock is often a complex and time-consuming process. However, small farms can greatly benefit from a few animals that make profitable livestock but are uncommon on large farms. The following are five unusual farm animals — except for chickens.
What are some profitable animals to raise on small farms (including livestock)?
1. Bees — growing demand for bee products and only needs a small space
Apiculture, or beekeeping, is the practice of keeping honey bees in hives for the purpose of producing honey and other bee products. It can be practised by hobbyists or by commercial beekeepers.
Bees are known for their honey, but they also produce beeswax, propolis, and royal jelly. Within Australia, the bulk of hives and beekeepers are located in the state of New South Wales (NSW), followed by Queensland (QLD).
According to market estimates, the global beekeeping market is around USD $8.82 billion (AUD $13.26 billion / CAD $11.97 billion / GBP £6.95 billion) and is expected to grow modestly because consumers are increasingly looking for natural and sustainable products. Australia, Canada, New Zealand, and the United States (in that order) make up the top 35 countries producing honey.
2. Broiler Chicken — small space and quick turnaround
Broiler chickens are chickens bred and raised for their meat. Because broiler chickens require little space and reach market weight quickly, they are an attractive option for small-scale farmers. They are amongst the easiest farm animals to raise for profit.
In the US, the birds can be sold to local consumers or contract growers at a wholesale price of USD $2.70 per pound of live weight. In Australia, per kilogram of weight, chickens can be sold at AUD $5.34 based on 2017 data.
By 2016, the poultry market is projected to reach USD $493.21 billion (AUD $741.44 billion / CAD $669.21 billion / GBP £388.38 billion) growing at a compound annual growth rate of 8.9%. Factors driving the market include rising meat, egg, and poultry consumption in developing countries, as well as increased awareness of the nutritional benefits of poultry. Technology advancements are also enhancing broiler chicken farming efficiency on the market. 
Interested in growing profitable crops? Find out what are the conventional ones in agriculture, and the uncommon most profitable crops for small spaces.
3. Rabbits — quick to breed and profitable animal to raise
Rabbit farming is a lucrative business, and it is growing in popularity all over the world. In fact, the rabbit meat industry back in 2017 was worth an estimated USD $6.4 billion (AUD $9.6 billion / CAD $8.7 billion / GBP £5.0 billion).
There are several reasons for this growth. First, rabbits are a healthy source of protein that is also low in fat. Second, they can be raised relatively cheaply and easily. Third, the demand for rabbit meat is growing as more people become interested in eating healthier foods. Finally, the rabbit meat industry is becoming more sophisticated, with a wide variety of products now being available.
The growing consumer demand and quick breeding speed make rabbits one of the more profitable animals to raise.
4. Snails — micro-livestock that needs extremely little space and has high demand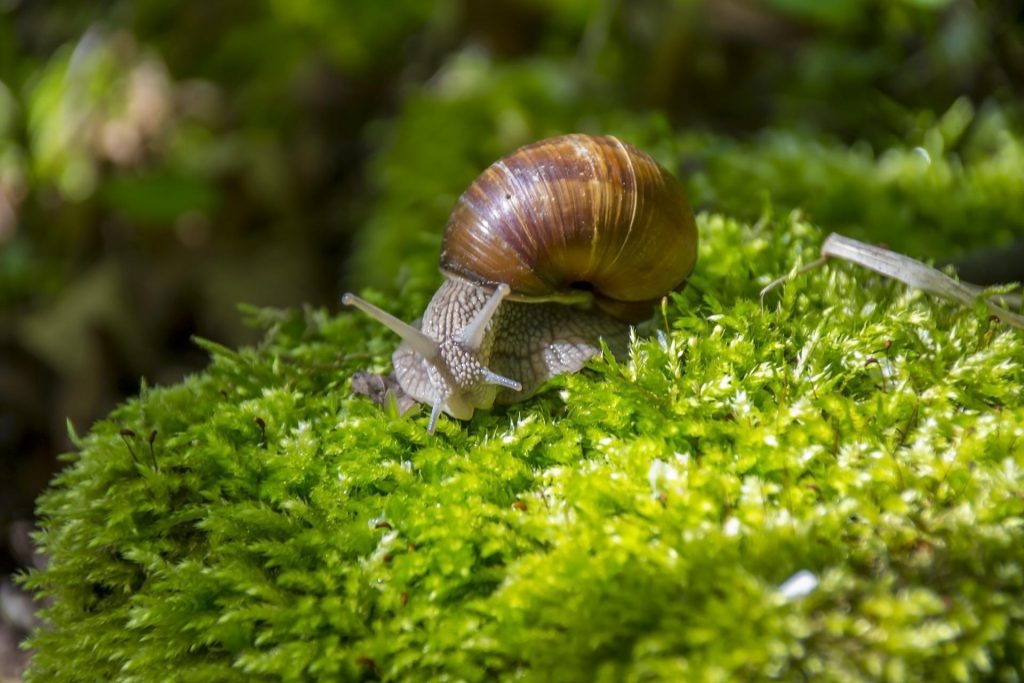 Snail farming is a growing industry with the potential for significant revenue. In 2020, Tridge reported that snail exports amounted to USD $70.75 million (AUD $106.36 million / CAD $96.00 million / GBP £55.71 million). Snails are considered a delicacy in many parts of the world. They are also in high demand in the food industry (with France and Spain topping the global market).
Besides being delicious, snails have a variety of other uses, including being ingredients in traditional medicines, as well as in skincare and cosmetics. Snail slime is also becoming increasingly popular as a natural beauty product. The slime of snails is reported to have anti-ageing properties, as well as being able to treat a variety of skin problems. Snails are therefore very profitable animals to raise on very small farms.
5. Quail and quail eggs — niche but rare, which allows for higher prices
The farming of quails produces a sustainable, renewable, and healthy source of protein. For small-scale farmers, quail are an ideal choice since they are prolific breeders and relatively easy to keep. Along with meat, quail eggs are also highly valuable. Even though quail farming isn't common in the United States, it has the potential to become a major food source. It is nevertheless popular in many parts of the world, including the Netherlands, the country that imports the most of the bird.
The global export value for quail meat and eggs was USD $461.11 million (AUD $693.19 million / CAD $625.66 million / GBP £363.11 million) and USD $168.74 million (AUD $253.67 million / CAD $228.95 million / GBP £132.88 million) respectively in 2020. As such, quails can be profitable animals to raise on small farms despite being a little niche.
Bottom Line: Profitable animals to raise on small farms
Due to land limitations, small farms can raise fewer profitable animals. And, these animals are less common on larger farms. However, all of these animals are easier to raise on small farms, which makes them valuable additions. Think about raising one or more of these animals if you are looking for a new way to make your small farm more profitable. Learn more about raising or breeding these farm animals by taking some farming courses.
Online courses on some profitable animals to raise
---
---
---
---
---
Source

Commercial Beekeeping in Australia (Australian Government: Rural Industries Research and Development), https://www.agrifutures.com.au/wp-content/uploads/publications/07-059.pdf
Apiculture Market – Forecast (2022 – 2027), https://www.industryarc.com/Report/213/Global-Apiculture-Market-Forecast-Report.html
2022 Outlook for Poultry Prices (Gro Intelligence), https://gro-intelligence.com/insights/2022-outlook-for-poultry-prices
Australian Industry Facts & Figures, Chicken Production, https://www.chicken.org.au/facts-and-figures/#Retail_Prices_of_Meats
Poultry Global Market Report 2022, https://www.thebusinessresearchcompany.com/report/poultry-global-market-report
A bird costs less than a pint: welcome to Britain's poultry capital, https://www.theguardian.com/environment/2021/jun/14/bird-costs-less-than-pint-welcome-to-britains-poultry-capital-hereford-shropshire-powys
Global rabbit meat market has increased and will continue to grow, https://www.newfoodmagazine.com/news/85045/global-rabbit-meat-market-grow/
Tridge Intelligence, Snail, https://www.tridge.com/intelligences/snail
Tridge Intelligence, Quail Meat, https://www.tridge.com/intelligences/quail-meat/export
Tridge Intelligence, Quail Egg, https://www.tridge.com/intelligences/quail-eggs/
Agriculture & farming courses to kickstart your career
Whether you're a career or hobby farmer, find the best training for yourself.