Want to study agriculture abroad? Follow our 9-step guide to ensure you've picked the right university, course.
If you've missed it — part one of the guide introduced the different qualifications and subject areas in agriculture and farming. It also shows an example of what your education path might look like.
How to pick the right agriculture & farming degree/diploma from the right institution? — and the key factors to consider
The factors you need to consider when finding the right agriculture degree can seem overwhelming. From matters of cost and scholarships to country and university location, we've listed out the most important points to help you choose your agriculture degree program.
1. Check the minimum admissions requirement
For any university or college agriculture program, there are minimum prerequisites for admissions.
Depending on the institution, you'll need a minimum score for subjects like Physical and Life Science, and Economics and Business Studies if you want to go into agriculture. You will likely need a letter of intent and a CV (or resume) for universities in Canada, UK, and Australia. If you are not applying under a scholarship program, you'll often need to prove you're financially able to support yourself.
These are the most commonly shared admission requirements for institutions. Each university will have its own set of prerequisites.
2. Consider upcoming sectors in agriculture
It's always best to follow your passion, but some careers may not pay well or have a low employment rate. This may happen if the job is already in a saturated field.
In agriculture science & technology and agriculture business, we're seeing an increase in students due to the need for competent and skilled individuals. With this industry also being one of the most lucrative in the world, it's no wonder.
Mike Gaul, director of the College of Agriculture and Life Sciences Career Services at Iowa State University (ISU), says that the business side of agriculture (Agricultural Finances) has an incredibly robust job market and career opportunities. According to him, employers and business owners are constantly trying to fill the vacancies created through retirement and promotion within this industry.
Fields that are highly recommended in agriculture consist of agricultural finances and economics, agricultural engineering, and food and animal sciences.
3. Check local and international job demands for your desired career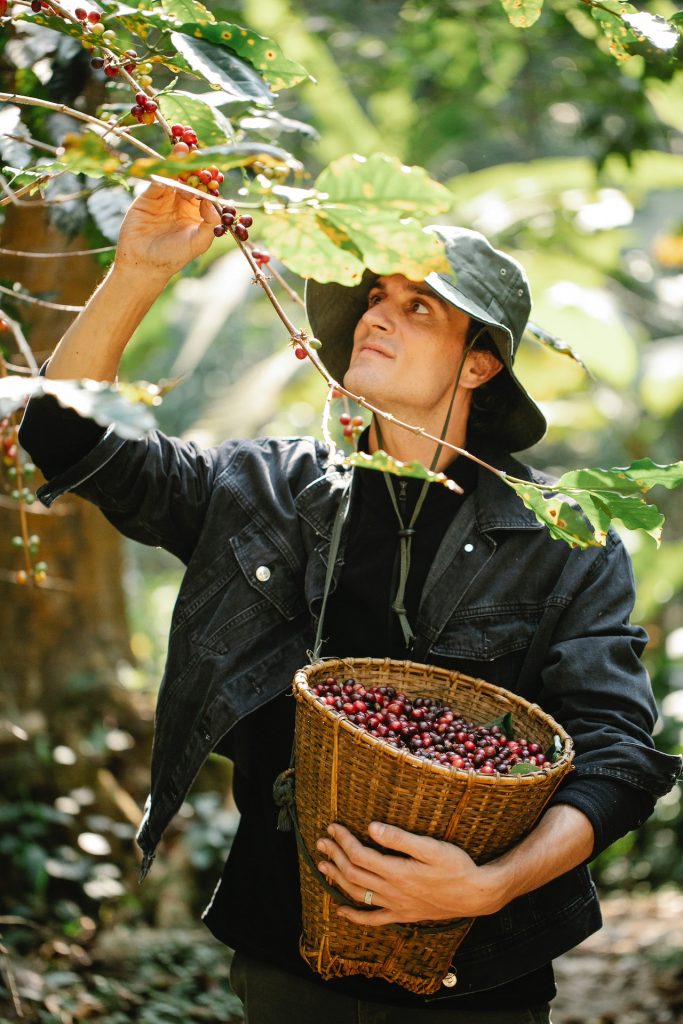 Before deciding on any major or degree program, to set you up in the best way possible for growing in the industry and benefiting from the economy of agriculture, it's recommended you check which jobs and fields are in demand, and what the salary and expected income for business will be.
4. Consider your goals for travelling, working & studying agriculture abroad
For many international students, the desire to see how other countries revolutionize the ancient practice of farming is a big draw factor. The financial rewards of finding the right degree program to gain future employment give a lot of international students a chance, and the opportunity to get scholarship entry into prestigious universities to live out their dream of studying and working in the growing industry of agriculture.
Certain countries also specialize in specific forms of agricultural practices, and individuals wanting to enter and study within those fields, they will find the best programs and courses available.
Cash grains are one of the USA's main agricultural practices. Their specialized fields and educational programs are highly beneficial for both national students and international students wanting to build their careers in Food or Horticulture Science.
For those who want to specialize in floriculture, consider studying in countries like the Netherlands because the country produces more than half the world's tulip bulb.
5. Check if internships & apprenticeships are available before you study agriculture abroad
One of the most amazing benefits of choosing to study in the United States, Australia, The UK, Canada, and other top agricultural countries – is that many of their top universities are offering scholarships and other sponsorships to assist international students in their studies and travel.
This can extend to accommodation, food budgets, and other expenses. Studying agriculture abroad is possible even if it's costly since there are scholarships available.
For instance, Australian scholarships for international students are known to be some of the greatest and are available for undergraduate degrees, master's degrees, and PhD studies. This provides students with full tuition fees, living expenses, travel and establishment allowance, and more.
6. Check if the program goes beyond theory and offers hands-on experience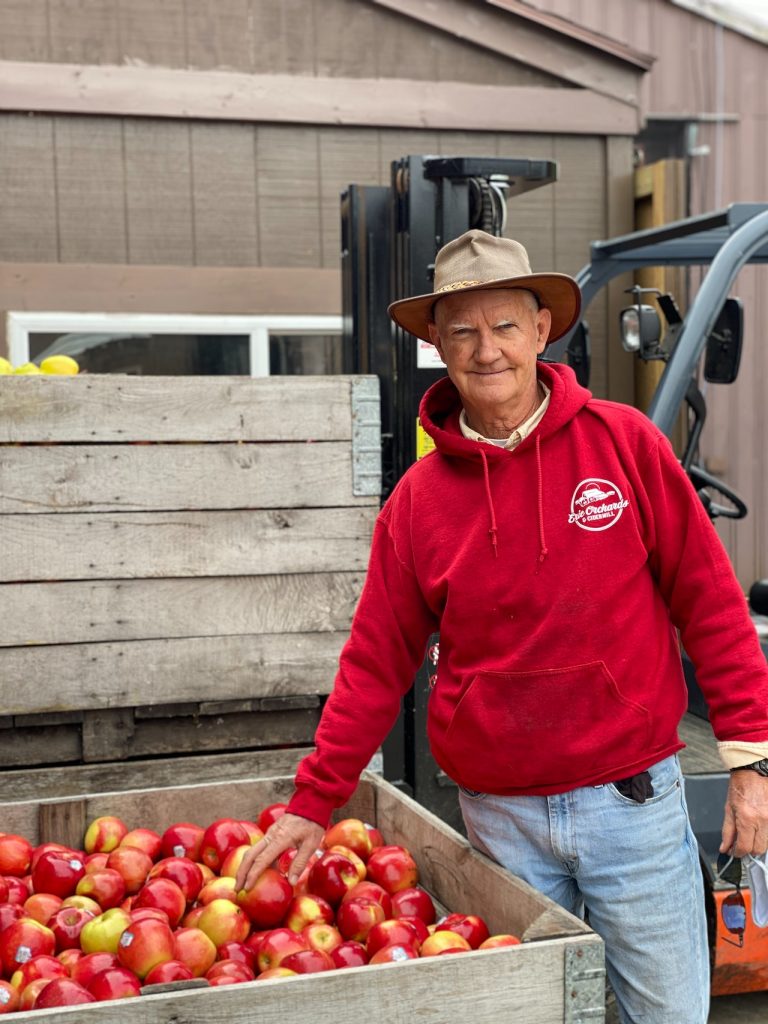 One of the massive benefits of enrolling in an institution that has a sought-after degree program, is that they are situated in countries with booming agriculture industries.
Their institutions often have farms and dedicated land for students to gain practical experience, giving them an edge in the industry.
7. Consider visa and country challenges (to study agriculture abroad)
Travelling is no easy feat. When you are comparing universities and degree programs and you're required to cross a border, you will need to check each country's travel requirements and what VISA is needed for studying.
For any long-term education program in another country, students need to check how long it takes to apply for a VISA, the costs and requirements, and the chance of success for approval. Countries like Canada and Australia offer programs for easier permanent residence, and because countries like these make it easier for international students with their welcoming attitude, it allows an easy transition into the workforce later.
8. Investigate every institution/university
If you are deciding on a college or institution that is not a household name, it is always best to do thorough research and check online for forums and reviews. This is especially important for international students who can't always be afforded the luxury of physically visiting the premises or campus grounds.
Most universities and colleges also hold information sessions online, especially if they welcome international students. Sign up for them and ask questions. Also, seek out past alumni to ask them questions.
9. QS World Rankings and other accreditations
One can never do enough research and confirmation investigation. Always check the institution, university, and college, most importantly for international students, and use all sources you can to ensure they are legitimate and accredited.
The QS World rankings are one of the most reliable university score systems and are considered the most authoritative of their kind. Each country would also have some government accreditation programs for universities and colleges. Government backing would be a good sign that the institution is legitimate.
Study agriculture abroad if it's the right path for you
Whether you're an international student looking for a university or looking at your national university – the many details can often seem too overwhelming.
The benefits of setting up a career in the agriculture industry or establishing and managing a successful agribusiness outweigh any stress that is inherent with establishing the education courses. Browse through some of the finest agriculture-related programs from the US, Australia, Canada, and other leading agricultural institutions.
Here at Farming Courses, our user-friendly interface provides you with all the leading agriculture programs and online courses, as well as the latest industry-related insights and tips.
Agriculture & farming courses to kickstart your career
Whether you're a career or hobby farmer, find the best training for yourself.